Women are starting more businesses, and this trend is leading to the emergence of numerous female-specific businesses. The sky is the limit for women business entrepreneurs when it comes to exploring opportunities and launching firms, particularly now that there are more entrepreneurial endeavors than ever to pursue!
Every day, new small businesses sprout up all over the nation, and a sizable share of those new firms are founded by women. Women are beginning companies in a variety of industries, including bookkeeping and accountancy, dog walking, and freelance graphic design.
Some people start their businesses with the purpose of using it as their full-time job and only source of income, while others do it with the goal of making a little more money on the side. Consider several things before establishing your business, such as what you're looking for and your current skill set.
In this post, you will learn how to get started as a solo entrepreneur and the best small business ideas for women.
How to Get Started as a Solo Women Entrepreneur?
A solopreneur is a person who starts and manages a business alone without a co-founder or staff members. Freelance consultants, authors, and graphic designers are a few examples of solo businesses. These people run a company from start to finish without using any outside help.
This restricts their capacity for expansion while enhancing their level of control over every aspect of their firm, including client interactions and creative choices.
Here is a step-by-step tutorial on how to become a solopreneur if you are aware of both the advantages and disadvantages of doing so.
1. Establish a business idea
You must have a business idea first. Determine the type of service or product you'll offer and your skill sets. Does it have a sizable demand? Is it feasible for you to offer this good or service as a sole proprietor, or would you unquestionably require assistance? Always keep in mind that having a passion for something is not enough; there must also be a market for it and the ability to execute it.
2. Do your homework
A business idea is a good place to start, but many people's ideas never materialize. Do your research to comprehend how the market functions and identify the needs of clients. Find a niche you can fill by researching the competition.
How can you set yourself apart from your rivals? What marketing and sales strategy is best for your company? After you've decided on this, work on the costs and release dates for your goods or services.
3. Test the market
Don't just dive in headfirst; test the market first and slowly dip your toes in. Keep your day job if you currently have one until you can replace it with your solopreneur enterprise. After determining whether clients are accepting of your strategy, evaluate your performance in relation to the competitors. Discover what functions well and poorly so that you may decide whether working alone is for you.
4. Formulate a budget
Make a budget that details the input costs for the company and includes all of your personal expenses, including rent, utilities, food, and everything else.
Determine what rates or prices you can reasonably charge, as well as whether you can complete everything in one spot or if some travel is required. Before moving full-time on your own, it is essential to have at least six months' worth of living expenses set aside in savings.
5. Build your brand
Any business needs to develop its brand, and a solopreneur is no different. Always promote yourself online, and use social media to communicate with potential customers and share your message. Engage in networking with former bosses and coworkers and consider each opportunity to promote yourself. Be innovative in your approach.
6. Analyze progress
Examine how well things have been going after a while. Analyze what seems to be functioning and what needs to be improved, such as your administrative or sales processes. Monitor your spending carefully and assess your mental and emotional health. Check your KPIs against the competition and ask customers for input on what you're doing well and what you could improve.
7. Rinse and repeat
Throughout your solopreneurship, exercise caution and go back over each step as necessary. Honestly evaluate your own performance while adjusting your strategies in response to the comments you receive. Depending on how well you attract customers, you may want to increase or decrease your budget. You may also want to change your branding as you continue to develop your goods or services. Think about hiring a solopreneur coach or mentor to assist you.
7 Best Small Business Ideas for Women
Here are the top 7 small business ideas for women in 2022
1. Drop Shipping Store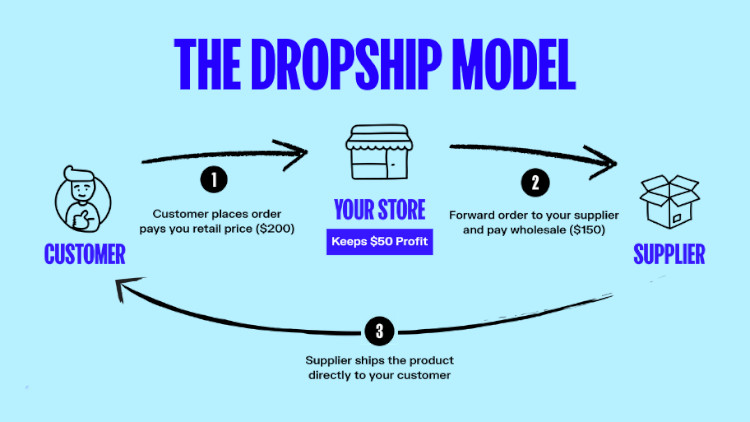 Dropshipping is a method of selling goods online without keeping an inventory. Instead, you rely on manufacturers or suppliers to handle all the labor-intensive tasks and deliver goods to customers.
Making money online without making a significant initial financial commitment sounds like the ideal business concept for entrepreneurs.
Since you are not in charge of manufacturing or shipping, dropshipping can be a successful business model for retailers. With the appropriate suppliers, it's a low-risk business strategy that doesn't have the high overhead that a wholesaler would typically have, and you can generate a healthy profit margin.
2. Home Baking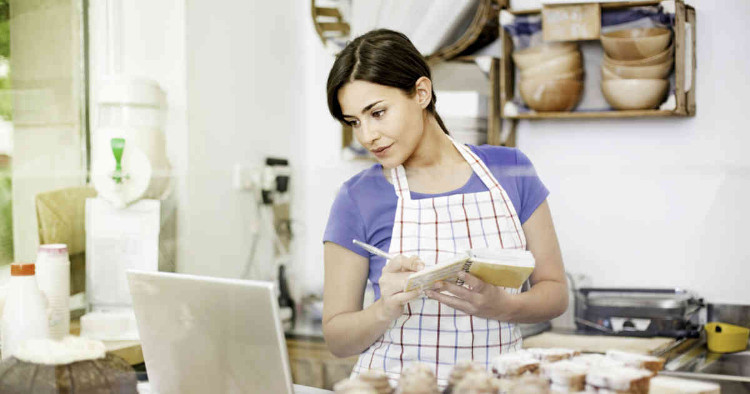 While baking a cake for friends or family is a different experience, careful preparation and strategy are necessary when opening a bakery business. There are many variables at play, including price and financing, registration, licensing, employing a staff of experts, and general administration.
Over the past ten years, the baking industry has changed. No longer limited to selling cakes and pastries, bakeries now provide a wide variety of sweets. Home baking in India is regarded as one of the most lucrative and high-earning industries. Indeed, a lot of people with a passion for baking have established successful home-based businesses and gained market share. A home-based business needs full-time attention and commitment like any other business to expand and generate more money.
Home-based bakeries can be exciting and lucrative businesses, offering a satisfying, adaptable, and financially gratifying route to business ownership that many entrepreneurs yearn for. One's ingenuity only limits the possibilities with boundless flavors and countless ingredient changes, recipes, and themes.
3. Wedding Planner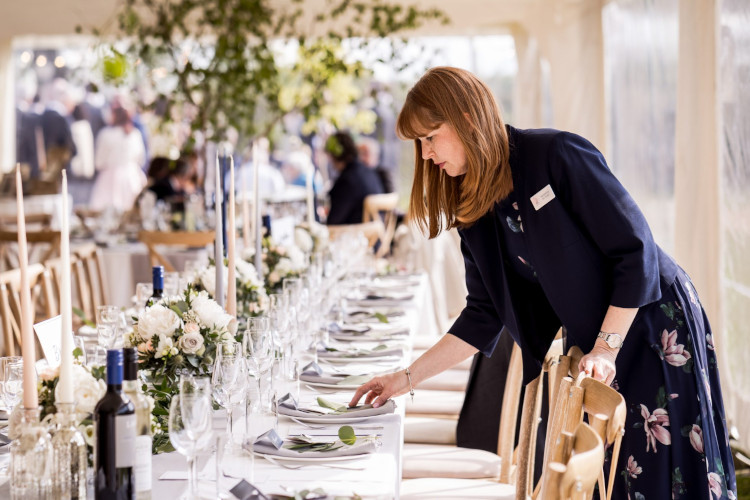 Wedding planning has a number of benefits, just like many other creative businesses. Wedding planners profit from a broad range of personal and professional opportunities that are not offered in other industries, in addition to the delight and thrill of planning events and sharing somebody else's special day.
It's not your regular 9 to 5 job to plan a wedding. Indeed, if you'd like, you may plan client and vendor interactions during business hours, but most weddings happen on the weekends. This implies that you can have a very flexible schedule as long as you don't mind working a few periodically odd hours.
You may have busy days on Sunday and Saturday, but you have control over the other workdays. In actuality, many wedding planners choose their working hours and alter them weekly.
As per Brides.com, the typical wedding in the United States cost over $44,000 in 2018. The typical couple in Manhattan spends a staggering $96,910 on their wedding, as per The Knot. Wedding expenses vary widely based on where you reside and your budget.
Although planning a wedding on platforms like The Knot and WeddingWire is made simpler, many couples still work with experts like Kaden Dean. To ensure that everything runs smoothly, An Affair to Remember assists with planning the wedding negotiates with vendors, and plans the flow of activities at the ceremony and reception. In summary, wedding planners work to make the couple happy and keep everything organized so they won't have to stress about all the little (and major) details.
4. Boutique Store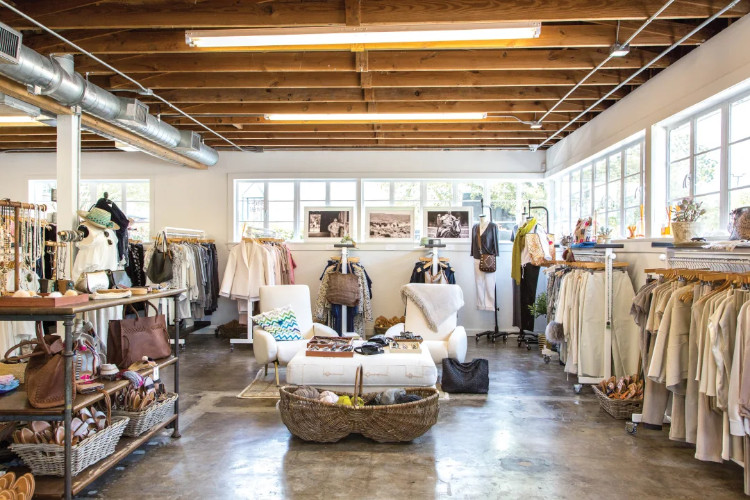 Starting a clothing boutique is a profitable business because the clothing market contains a diverse range of apparel items. Distinct age groups require different clothing from different designers. So opening a clothing store is the ideal business venture.
One benefit of boutiques is that they can purchase clothing wholesale, simplifying the business model. Running a boutique is more affordable than operating many other types of businesses, largely because of e-commerce possibilities. A boutique simply involves buying stock, putting it on display, and marketing it to attract customers and boost sales. Although managing staff, marketing items, and managing inventories can take a lot of time and effort, it is possible with the right attitude and drive.
Selling in numerous online markets is the feature of the clothes boutique business model that is most sophisticated. Even though the online retail business is crowded, the boutique can concentrate on the marketing and increase global sales. Instead of local markets that exclusively cater to one community, such as a single city, town, county, or neighborhood, it creates a global market. Moving outdated stock is also simpler in the digital age. Even if it doesn't have a physical location, the business can nevertheless sell its products online and provide further discounts.
5. Start an Online Jewelry Store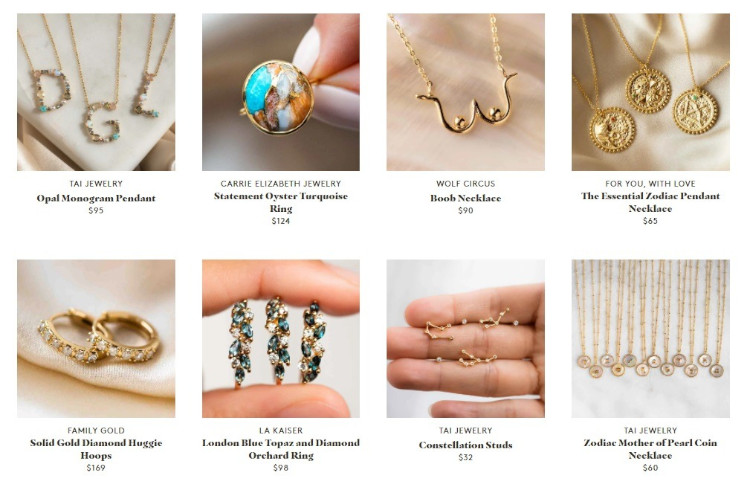 There are a lot of benefits to starting an online jewelry store. Whatever kind of jewelry you're looking for, online jewelers offer a large selection of models because the market is expanding. You can choose an engagement ring with the aid of social media sites like Facebook, Instagram, and Pinterest, as well as user reviews.
You can create your own online store and list your jewelry items there. One of the biggest advantages is that these well-known websites have millions of users each year, making getting visitors to your store simpler.
6. Social Media Influencer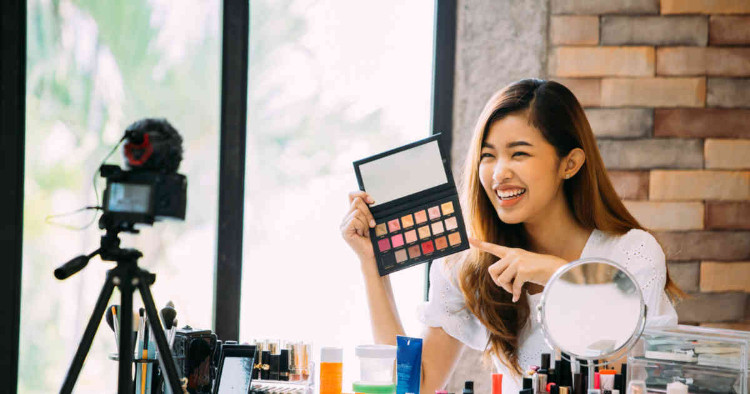 A social media influencer is somebody who has a sizable online following and is typically well-known or respected in a particular area, such as beauty, video gaming, or fitness.
Felix Kjellberg, better known by his YouTube handle PewDiePie, is a 27-year-old star who began by videoing himself playing video games as a teenager with no purpose of earning money. He now has more than 60 million subscribers and a rumored net worth of $25 million, to put the extraordinarily high potential of Social Media Influencers into perspective.
Influencer marketing is incredibly exciting for brands! 40% of consumers, according to a Tap Influence study, have bought a product after watching an influencer use it on Instagram, Twitter, or YouTube. The top 10 beauty influencers in the world have a total social media reach of 135,000,000 users, proving that influencer marketing can be much more than just word-of-mouth for brands. So, the likelihood that your return on investment will increase significantly if you can convince a reputable Influencer to highlight your product in a social media post or video is high.
7. Video Creator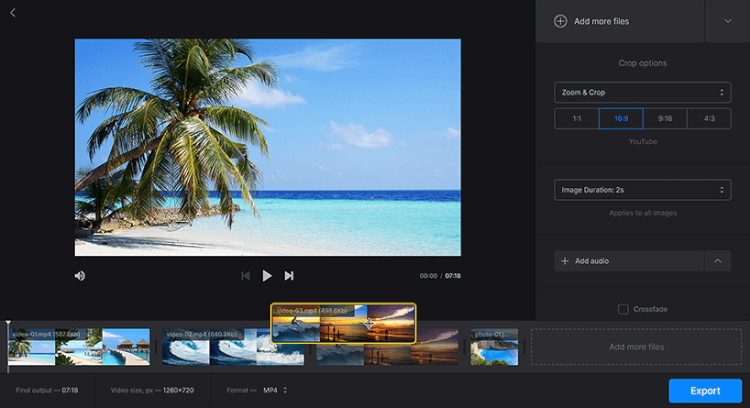 As the name implies, video editing is the process of cutting and pasting together clips of audio, video, visual effects, graphics, music, sound effects, and other post-production elements to produce polished, final content. It is crucial to the creation of all kinds of video content, such as movies, TV shows, music videos, commercials, documentaries, newscasts, sporting events, social media videos, virtual reality experiences, and more.
The Bottom Line
Women in business are crucial to the globe today. Since they make up half of the population, billions of women worldwide have a wide range of viewpoints, backgrounds, and aspirations for the future. Women who run their own businesses employ close to 9 million people and generate 1.7 trillion dollars in income annually. They help to keep the economy going while improving their own lifestyles and coming up with new ideas to make the world a better place.